If you've been around for a while or read any of my previous posts, you know I am particular about a few things – like bras and pantyhose. With the warm weather coming (and going and then coming again), I thought it would be helpful to talk about some of the challenges that summer style brings.
Mind Your Fabrics
Many fabrics are seasonless – meaning you can wear them year-round. Then there are fabrics that are either for cool seasons or warm seasons.  Cool seasons: wool/wool blends, cashmere, leather, suede, fleece. Warm seasons: linen, cotton, silk/satin.
Living in a place where the weather is cool (cold) more than warm, I look forward to being able to shed the heavy fabrics. Why? Why would anyone choose to wear wool in the height of June, I do not know… At the same time, wearing a light cotton dress in December also makes me cringe – even if you layer thick tights and/or long sleeves under it (which, may I just say, is not how it is meant to be worn). Please, people, dress for the season [see post for more].
Are there exceptions? Ways to transition some pieces between seasons? Yes sure – but not linen, or wool. See below for some examples and post for more.
Free Your Feet
Like fabrics, shoes have seasons. If anything, shoes are even more restrictive. Pumps – totally a year-round option. A note of caution: white & cream shades for spring/summer; tweed or fuzzy fabrics, fall/winter only. In the case of pumps, leather and suede can be worn any time.
Let me give you an example. I have leopard print pumps made of calf skin (below, left) – meaning they feel like hair. Those are fall/winter pumps. Then I have a leopard print in a poly fabric (below, right) that are cut out on the inside arch of the foot for spring/summer.
For spring/summer, let's see your open or peek toes, sandals, sling backs, whites/creams, pretty floral prints. Please put your knee high, ankle, combat and Ugg boots at the back of the closet til next season. The thought of a bare foot inside a knee-high leather boot in the middle of a sweaty July day – eww! [For more shoe inspo, see post].
Bring on the Colour
Look, I like black, grey, and other neutrals as much as anyone. They are easy and go with everything. A note about black… let me back up a moment to explain myself: I grew up in a household with a widowed grandmother who wore black and navy everyday from 1979, when my grandfather died, til her own death in 2004. 25 years! So now my mind associates an all-black wardrobe with death.
Yes, black is slimming. And yes, having a consistent colour palette allows you to select an outfit with more ease. But it's kind of boring isn't it? I draw the parallel to wearing a uniform – repetitive, mundane, same old same old. It has been said by many, and I wholly agree, your style says a lot about you, including whether you take the time to even think about it. [Sidebar: when I used to take the train into work, there was a woman who literally wore the same five outfits week in and week out. She had 5 for the warm season and 5 for the cool seasons. I understand being on a budget, but there are other ways achieve this].
So bring on the colour! It doesn't have to be bright or loud. Pastels are huge this season [see Spring Fashion Trends post]. For those of you with a closet full of black, dip your toe: try burgundy or eggplant. These colours are universally flattering in the right shade for your skin tone. An all-over print is a good alternative too. Cut is key! Knowing your body shape can do wonders [see post for more info].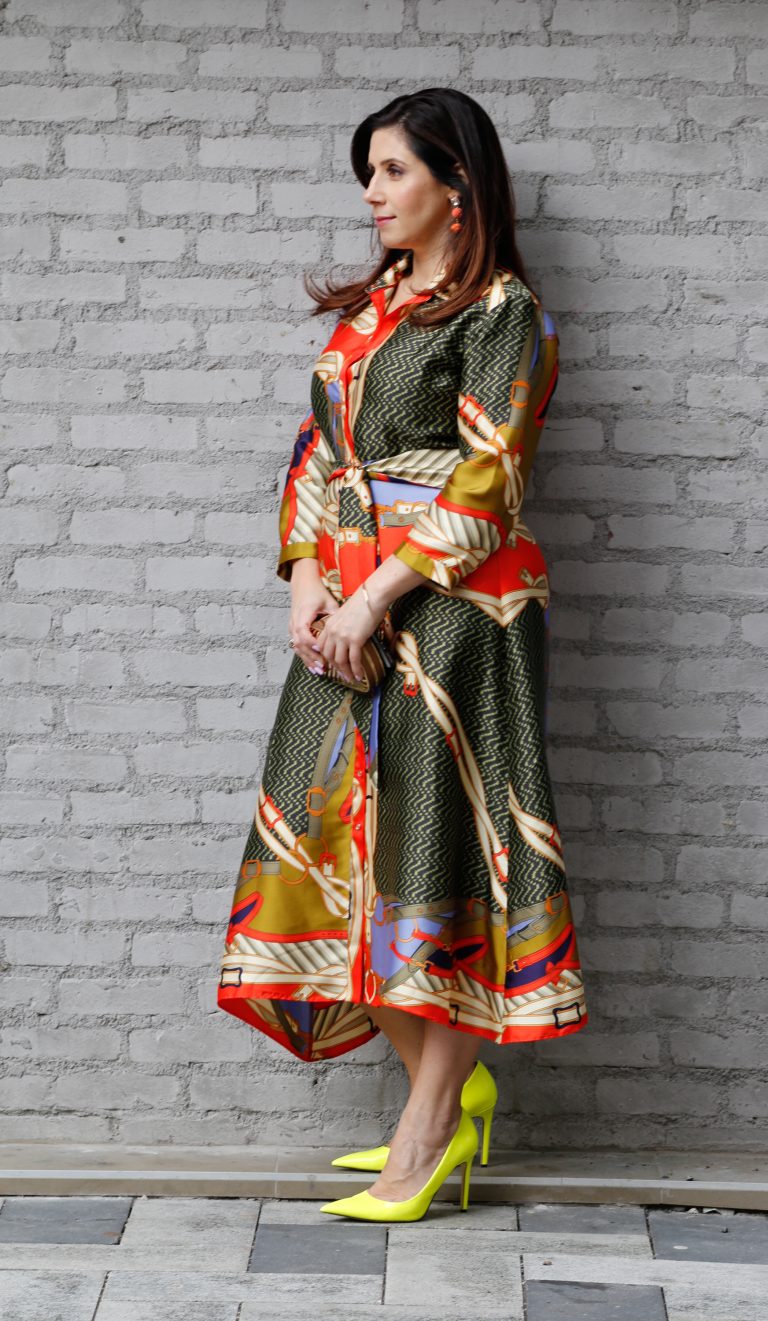 Don't Forget the Undergarments
It's the season for spaghetti straps, bare legs, and light fabrics. A little more skin on display [but know where to draw the line]. With more revealing clothes, comes more specialized undergarments, specifically a strapless bra and seamless panties.
Your strapless bra (or any bra) needs to be properly fitted. It needs to fit snug around the rib cage and have good support. Any specialty lingerie shop (not Victoria's Secret or La Vie en Rose) worth their weight will know how to measure you and find your proper fit. I have been fitted. She measured first under my bust quite snuggly. The rule is you should not be able to fit more than one finger under your bra strap in the back – that's how tight it should fit. Then she measured around my bust to figure out the cup size, rule being for every inch, you go up a cup size. So that means a 34C is bigger than a 32C – cup sizes are not standard. It is the strap around your back that holds up your breasts, not the shoulder straps. Mind blown?
Seamless panties are your friend. Thong, shorts/boy cut, bikini brief, or full coverage – whatever works best for you. There is nothing worse than panty lines under a clingy or fitted dress – cringe! My advice: size up one. Under white, you wear nude panties – something that's close to your skin tone. If the fabric is very thin, I recommend a full coverage (nude) panty or adding a (nude) slip. And please no prints. See below for some examples of what not to do.
Dish Tip: stand in natural light to determine if your garments are see-through, using a mirror or ask someone who lives with you to verify.
If you're going to invest some extra money in any garment, undergarments are where you should do it. Aim for nude shades (whatever "nude" means for your skin tone) in order to make them more versatile and wearable under a wider array of garments [for more, see post].