Dress with the season refers to many things. Seasonality of fabrics: linen is strictly reserved for summer, while leather is usually a winter fabric. Seasonality of style: no cutoff sleeves in January unless layered under/over another garment. And one of my most sacred rules: pantyhose must be worn in the winter (October through March)! Dry goosebump-y legs are just not a cute look when it's -20 degrees. Seasonality also applies to footwear, meaning no sandals during winter and no boots during summer. Why would you want to trap your feet and legs in socks and boots at +30 degrees?
Spring/Summer
Everyone's favourite season! Myself included. Of my vast shoe collection (100+ and counting), more than half consists of sandals and open toes hence my love for summer. I'm all about dresses, well, year round but especially in summer. Light weight cotton sun dresses are best. They are classic, available in fun colours and comfortable. Cotton is a natural fibre, which means it "breathes" and wears well. It can also be a little pricier. If cost is an issue, look for cotton blend fabrics instead. Mix up styles and lengths. I find maxi dresses a good go-to when I want to balance between casual and dressy.
Cropped pants or jeans are my next choice. Recent trends have provided many options in this category in terms of both length (just below the knee to ankle) and style (slim to wide leg). Cropped pants/jeans are also good for pairing with tops that show a little more skin. One of my classy tips: don't let it all hang out. Keep a little something to the imagination. Same applies to shorts and mini skirts. These particular styles don't flatter me given my thick thighs, but please please no butt cheeks on the street.  Your "smiles" are for the beach!
And how can I forget a classic denim skirt?! Really a staple in any wardrobe: it can be dressed up for casual Fridays in the office and dressed down for drinks on a patio. And I always bring a denim skirt on vacation with me.
Fabrics of summer: linen, cotton & cotton-blends, light wash/white/coloured denim, silk, seersucker, rayon, jersey, silk, polyester 
Fall/Winter
Break out your tweeds, wools, leathers and knits. Not to mention, boots! I know we tend to hibernate in the cold months, which means all the more reason to maintain our style when we do venture out. First and foremost, at the risk of sounding repetitive, pantyhose (or tights) are a must! I know they are not comfortable but they complete the outfit. And there are so many beautiful options now in terms of colour, texture, print, that they could actually make the outfit. A simple sheath with black lace-textured tights and patent leather pumps and BOOM you've got an outfit!
It is my opinion that fall has the best fashion. The fabrics alone… just spectacular. This makes layering really fun in the cold weather months. Layering is a great way to add interest to a simple outfit of jeans and a long sleeve tee, for example. You can add wonderful texture in shoes (like calf hair or patent), scarves (fur/faux fur stoles, pashminas), blazers/jackets (leather, suede), even capes or capelets (for rainy days).
Fabrics of winter: leather & suede, wool & wool blends, tweed, dark wash/coloured denim, corduroy, flannel, cashmere, mohair, fleece, fur/faux fur, velvet/velour, shearling, cotton, polyester
Transitional Seasons
Certain pieces can transition between seasons, depending on the nature of the garment, by adjusting how you style it. More to come on this topic later.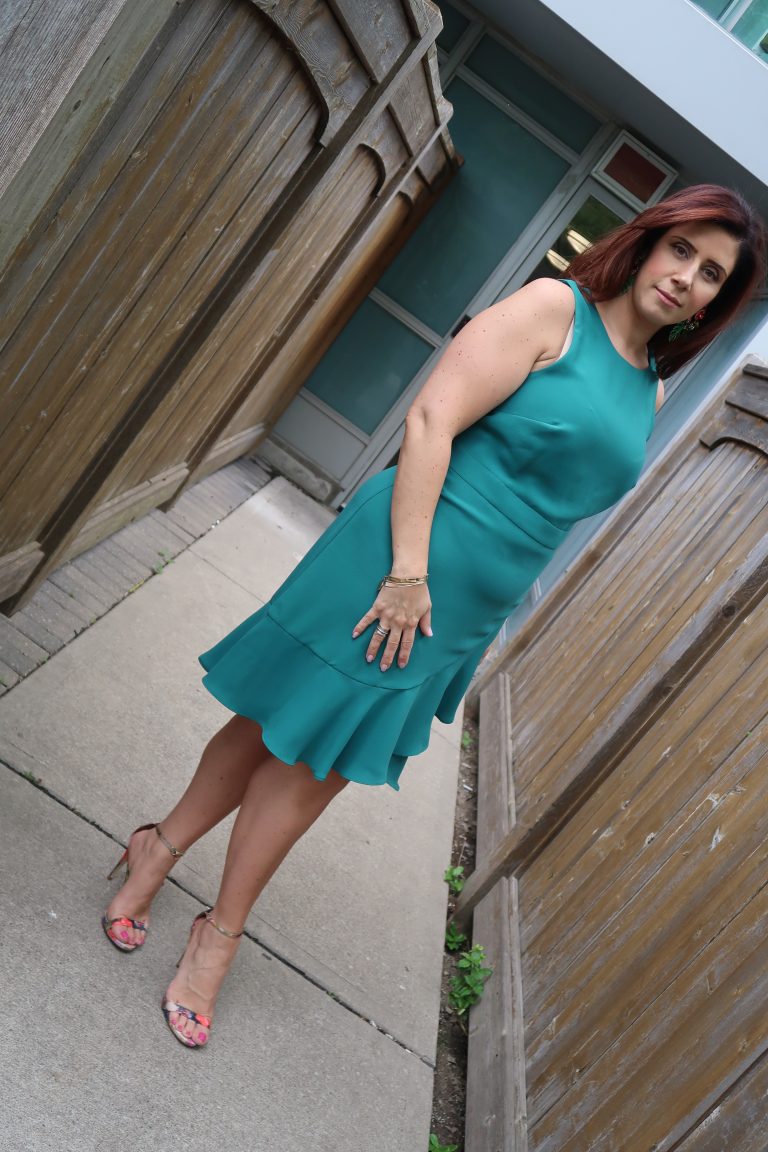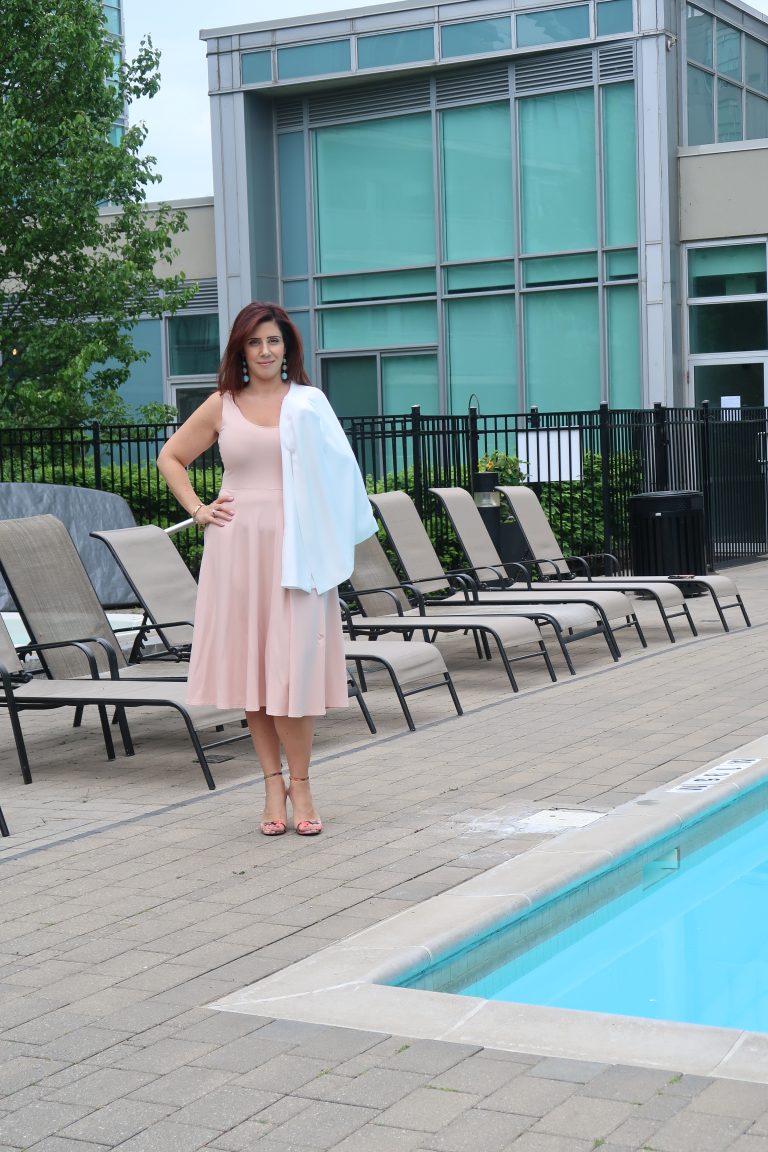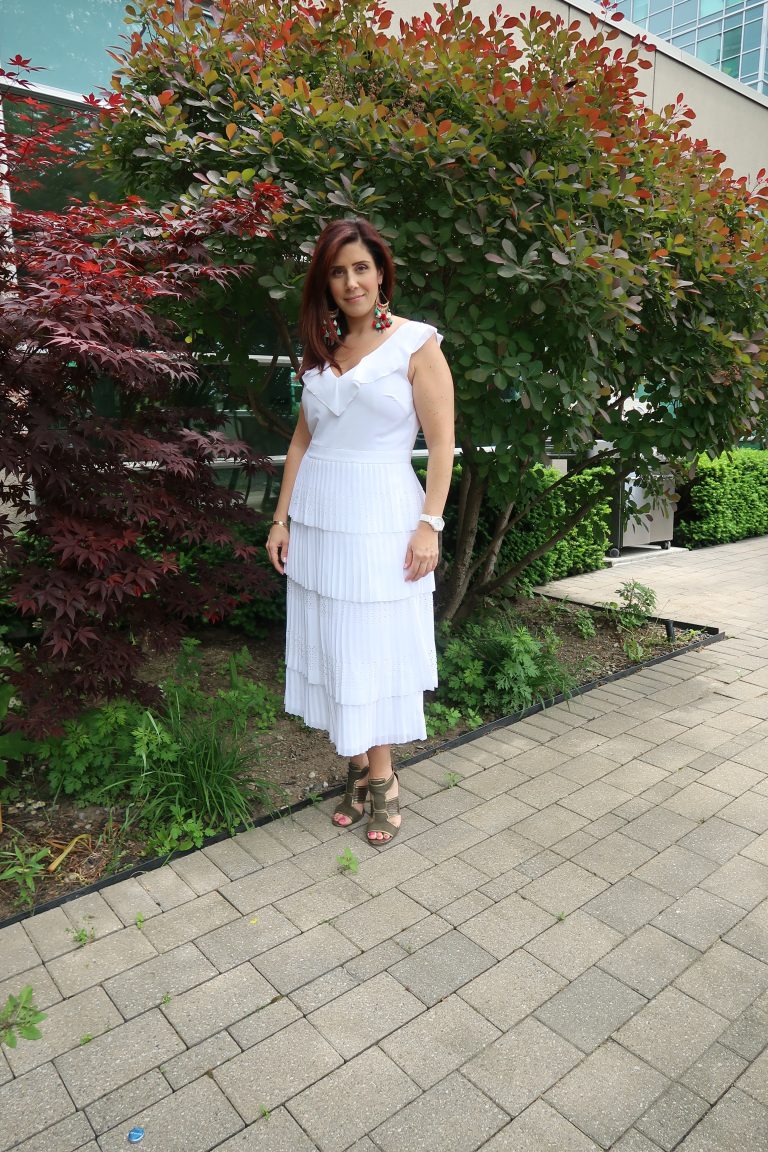 I am a girly girl so I LOVE dresses. Even in the depths of winter, I am more likely to select a dress over pants.  I like skirts too but dresses makes an outfit feel more complete. You put on one garment and you're done. Simple.  
Dresses are fun and flirty! Esp in summer.  There are so many options to meet any taste. Dresses are comfortable and you don't have to worry about matching tops and bottoms. 
I have literally dozens of dresses across all seasons and styles.  These photos are but a few. 
When the mornings and evenings are cool, having a few options of lightweight coats and jackets is key.  The alternative is to layer but I find that works better for fall than for spring. These photos are a few items from my closet to get me through transitional seasons for every occasion. From floral to bold print and even a cape!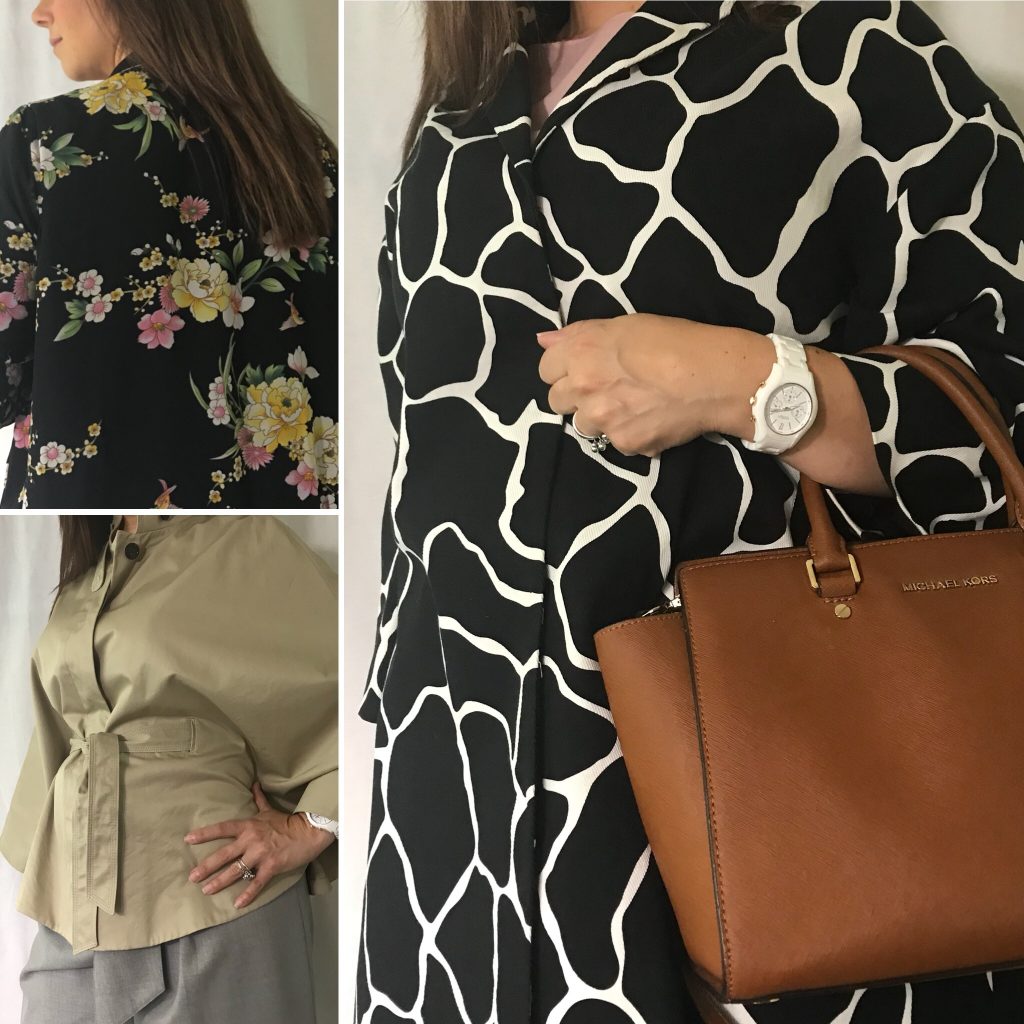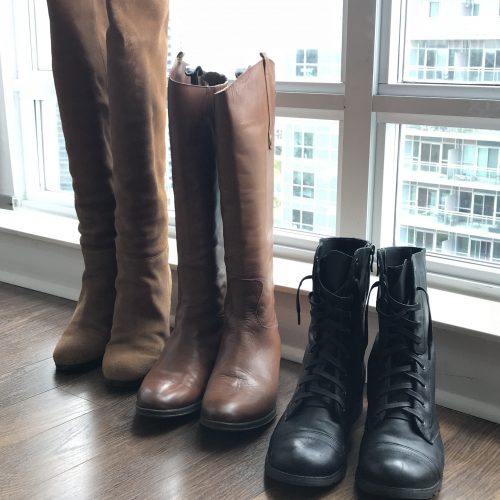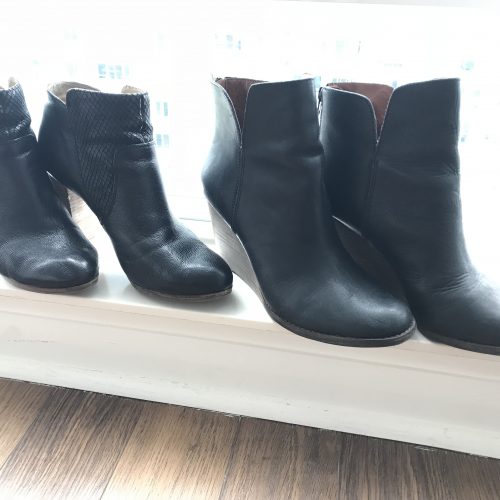 Fall is the best season for boots!  You get both function and fashion before the snow starts to fall. I recommend a few options for different uses:
Ankle – dress up with a skirt or dress, or down with jeans
Combat –  weekend mall trips and running errands
Riding – hello casual Friday! Opt for a whiskey colour rather than black – better with jeans
Knee-high or thigh-high – for dressier and sexier looks
Let's start with a story… I was at a high end hotel bar with my friend one night last January where there happened to be a wedding reception, and we witnessed guest after guest getting into their cars wearing strappy sandals!  In January!  Ladies, invest in a pair of fancier pumps for winter occasions.  This pump is a relatively neutral colour (gold/silver-grey) and a little sparkly. Perfect for a special occasion during cold months.  And, please do not wear pantyhose with sandals.  Pantyhose with sandals is not a compromise for proper winter footwear.