Handbag Trends: Spring 2021
This topic really needs a post of its own – there is a lot to cover. Handbags really ran the gamut this season. From teeny tiny to oversize and everything in between.
1.   Tiny Bags
I am sure we have all seen that photo of Lizzo carrying a teensy purse on the AMA red carpet. It looked like a piece of candy, no? They look cute but are they functional in any way?? Unless you have an assistant following you around carrying your stuff (as I am sure Lizzo does), these are just for show. But that has not stopped me from having 1 or 2, and legit I cannot even get my iPhone in there LOL 
Dish Tip: avoid splurging on this trend but have fun with colour and style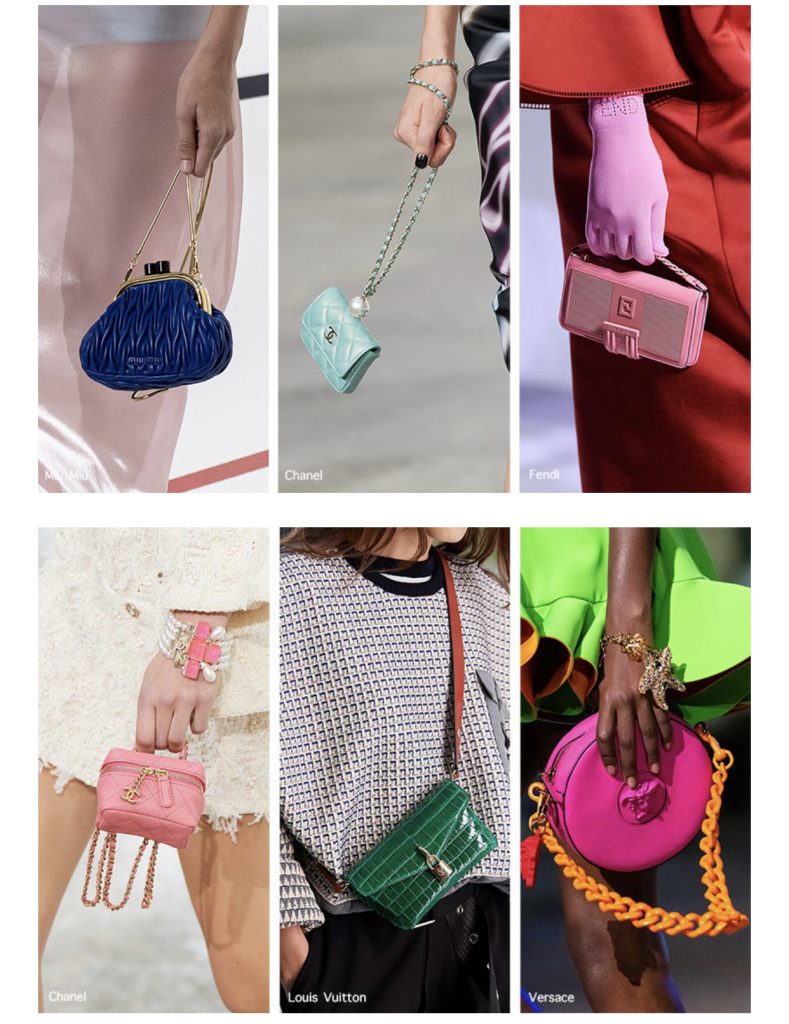 Shop the look (click photo to follow link):
2.   Giant Bags
By contrast, designers also went exaggeratedly large. This one is more up my alley – as shown by my purchase of the LV Neverfull last year (birthday gift to myself
) These are much more versatile, and many have buttons or drawstrings on the sides to adjust the size. 
Dish Tip: invest in a good tote bag in a classic style for longevity. Tan is a great option – it goes with everything! And these come in handy for travel
Shop the look (click photo to follow link):
3.   Shaped Bags
This refers to box/cubic and oval/egg shaped bags. These are a fun alternative to a classic clutch or evening purse, brining a youthful twist. 
Dish Tip: check out your local vintage shops for these gems.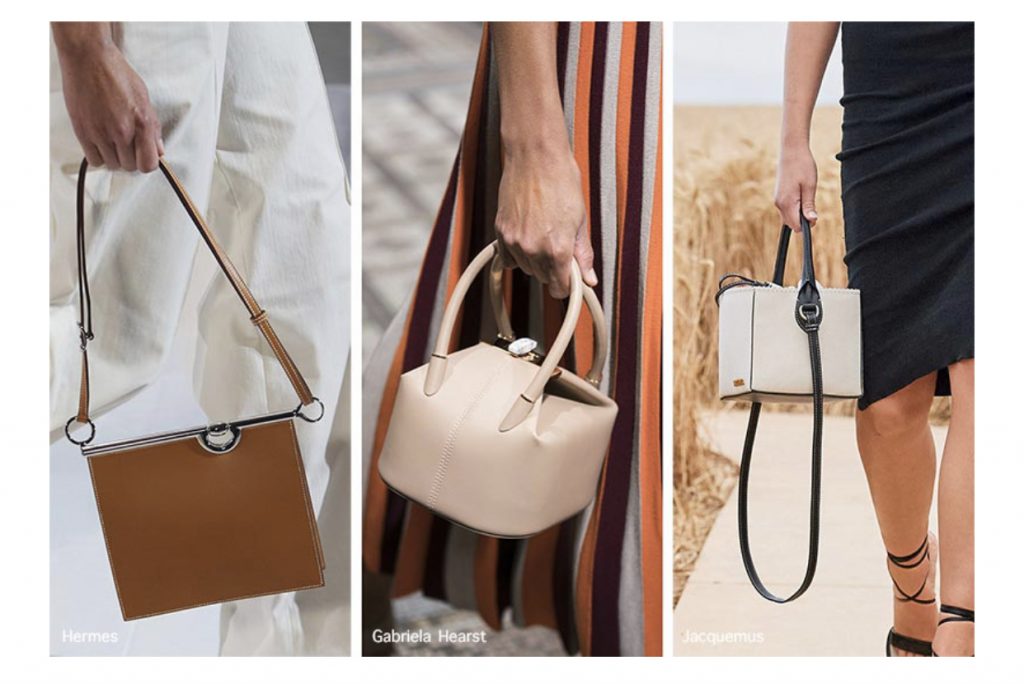 Shop the look (click photo to follow link):
4.   Straw Picnic Bags
This is my personal favourite, but I would venture to say these are summer bags. Big or small, no matter. These are fun and flirty and go with everything. When in doubt, use a straw bag. 
Dish Tip: for maximum usage, stick to neutral colours. Choose an unusual shape to add interest.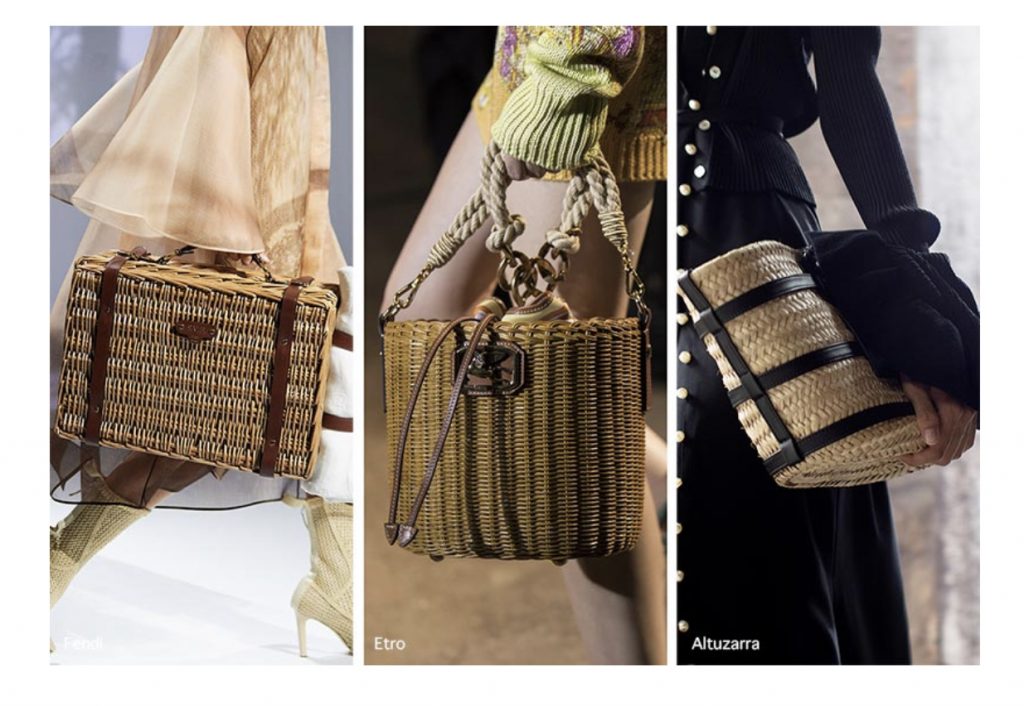 Shop the look (click photo to follow link):
5.   Mesh, Knitted & Crochet Bags
This trend in garments also made its way into handbags this season. These are casual, making them ideal for daywear. A little boho and super chic! 
Dish Tip: err on the side of a tighter knit rather than a looser one, depending on how you intend to use the bag. Looser knits could get out of shape and might start looking like a bag for groceries rather than your wallet.