Need a few gift ideas?! Cabi has got you covered. Check out this six limited-edition, one-size-fits-all-perfect-for-gift-giving pieces.
Shop these items and the whole Fall/Winter 21 collection here!
Not sure what to give? Gift cards are always a fave. And cabi's do not expire.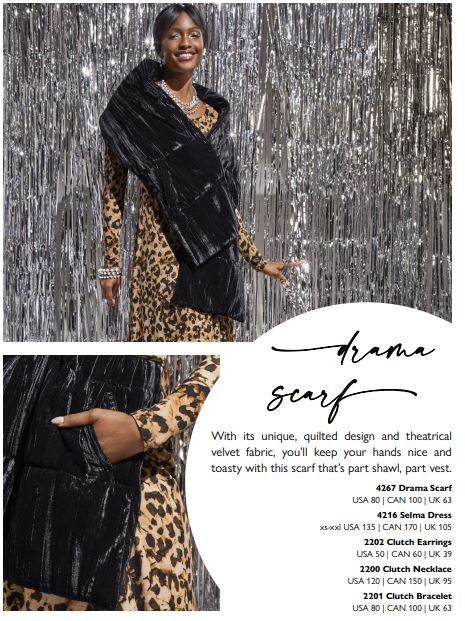 The name says it all! In luxurious black faux fur – and it has pockets!
Make a statement with this over-the-top piece. Silver & stones mixed with a hint of leather 📿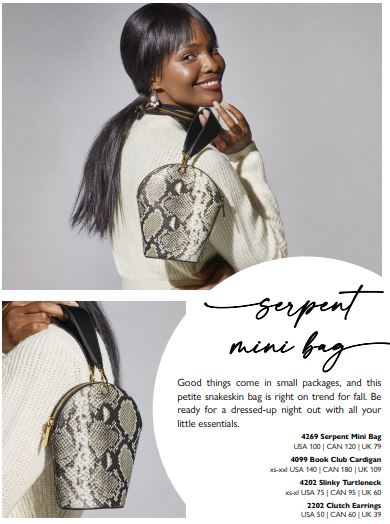 Trend alert: small bags have been all the rage. This neutral snake🐍 print keeps it classic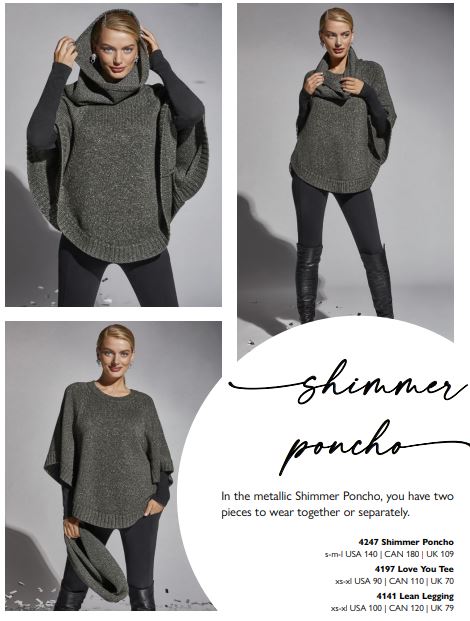 A little retro. A neutral shade. Bit make it holiday with a hint of shimmer 💎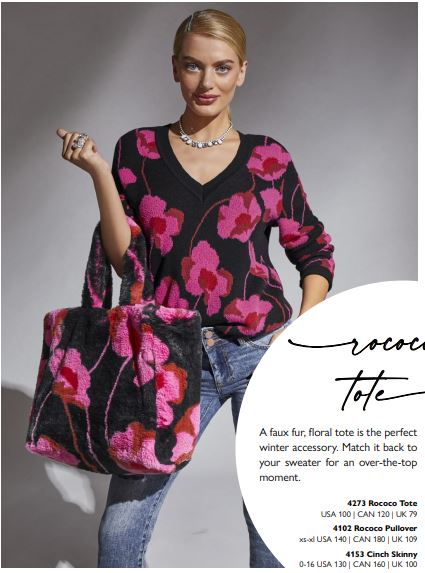 What's got a big pink floral print 😍 and is fuzzy all over? This carry-all handbag. Make it matchy.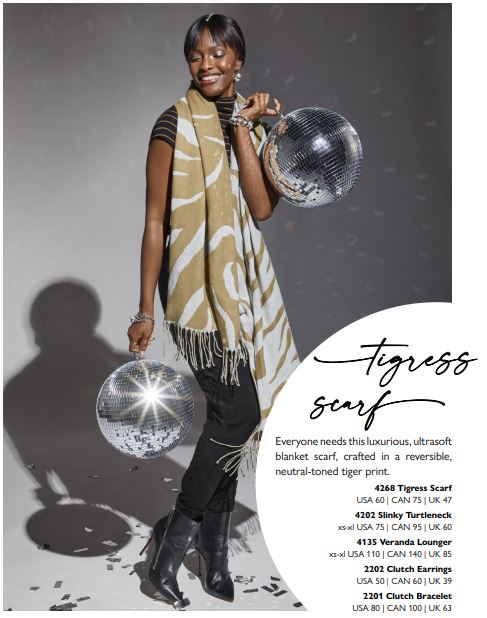 Take a ride on the wild side
with this gold & grey tiger striped oversize scarf. Disco balls sold separately