In addition to my passion for fashion, I am a Chartered Professional Accountant and I have full-time employment in Finance for a large commercial real estate company. So I thought I would combine the two for this post
 The pandemic has had a significant negative impact on the apparel industry, which may never fully recovery. Let's explore the reasons and what has led us here
The Numbers
In Canada, manufacturing employs ~1.6 million people[1]. A small fraction is employed in the production and administration of manufacturing fashion goods, which contributes ~$43.6B CAD (~4%) in total market value[2]. Manufacturing jobs, in general, have decreased in North America from the 1970s through the early 2000s by 60%-65%[3]. Textile and clothing, previously one of the largest manufacturing employers in Canada, was among the hardest hit: between 2004 and 2008, almost half of the jobs disappeared[4]. China employs more than double the number of people in manufacturing than all G-7 countries combined[5]. These are frightening statistics… and that's just manufacturing jobs.
This has occurred for a few reasons:
Reduced import restrictions, or what some refer to as globalization. Over the course of the 20th century, as international mobility became more affordable and accessible, and governments around the world entered into trade agreements with one another, trade tariffs and import barriers came down. In order to be balanced, those trade agreements not only allow foreign countries to sell products to us, but also for us to sell Canadian made products to them.
Cheaper labour. The cost of living is much lower and employment & environmental laws more lax in Southeast Asia and South & Central America where many of these jobs have landed. We try not to think about this, or we try to rationalize it, but realistically, we simply cannot compete on this level. More on this later.
Lack of investment. Federal, provincial, and local government in Canada used to invest much more in skills development programs across various industries, including apparel. In the last 10-20 years, this investment has dwindled, leaving what little investment remains to not-for-profit industry supporters. [Here is a very interesting article by writer and contributor Sabrina Maddeaux on how this affected us in a very tangible way during the pandemic]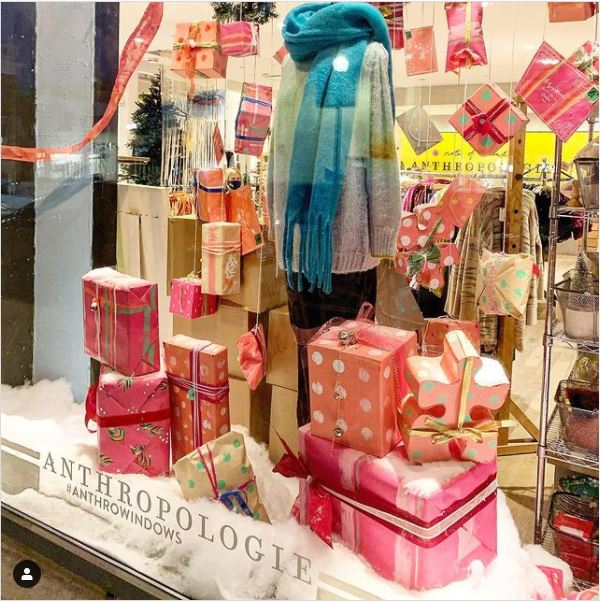 With the onset of the pandemic and the ensuing lockdown closures that occurred, several retailers have announced permanent storefront closures, including Aldo Shoes, Victoria's Secret, Gap Co (various banners), Nygard, Le Chateau, Forever 21, Reitmans (various banners)… just to name a few. Even Starbucks[6]. Starbucks, people! Where we pay $5 for a coffee! (Granted, the rent for these locations is high). Sadly, it reads like an obituary.
The pandemic has further shaken this already unstable industry. Without the pandemic and the lockdowns that came along with it, would retailers have suffered a similar demise? Yes probably, the pandemic just caused it to occur sooner.
Silver Lining?
Is there any upside to all this? Perhaps one could argue that the online presence of these retailers may pick up some of the lost brick-and-mortar sales, which speaks more to the bottom line of the retailers themselves and less to the jobs permanently lost. E-commerce sales more than doubled year over year, with a 110.8 per cent increase compared with May 2019[7]. While economists agree that e-commerce will remain elevated compared to pre-pandemic levels overall, the current spike is likely not sustainable.
Furthermore, the pandemic has reinvigorated Canadians to "shop local" to support the economy and their fellow Canadians. Gladly, many small locally sourced apparel designers continue to find their niche markets in Toronto, Montreal, and across the country. While this seems noble on the surface, and I'm all for supporting local artisans, not everyone can afford to do so.
Let's take an example. I would venture to guess that many online shoppers at the start of the pandemic were buying lounge and athleisure wear.
Even I sought some casual wear since I don't have much. I found that, on average, locally sourced design and manufacture costs 2-3 times more than foreign made goods. So a matching lounge wear set made overseas might cost $40 and its Canadian made equivalent could cost upward of $100+. Why? The largest contributor to the higher cost is labour. Can someone who earns minimum wage, or slightly more, possibly afford to buy clothes made by someone who makes an equal or higher wage? Clearly not. But those of us who can afford it should shop local.
Additionally, many consumers are becoming more concerned with sustainability. Climate change, and the rapid advancement thereof, has shone an unflattering spotlight on the wastefulness of the garment industry. Not only does the production of fabric cause significant pollution, but also the volume of discarded clothing that sits in landfills for centuries decomposing causes concern. [If you're a Netflix subscriber, Hasan Minaj's now canceled series Patriot Act produced an interesting and eye-opening episode on this very topic. Check it out].
Consumers, therefore, have started trading quantity for quality, investing bigger dollars into higher quality, more sustainable garments and replacing them less often. Once again, a double-edged sword: while we're doing good for the planet, we're buying few pieces and/or shopping less frequently, causing still more losses in the apparel industry. Some retailers have responded to this trend by introducing more environmentally friendly lines. H&M, for example, has a line called Conscious.
Moral of the Story
I haven't really painted a pretty picture here, have I? So what is my point…? Educate yourself on the practices of large manufacturers and the environmental impact. Elect representatives who take a stance against foreign governments that exploit their workforce and who support local industry. Buy fewer, better-quality, classic style items that have longevity. And to the extent possible, support your local shops. Links to a few of my local faves below across various industries:
My Pink Martini     |     Boa Boutique     |     Smithery     |     Jen Evoy Makeup Studio     |     Bag & Bougie
Shop Alyssa Black     |     Pink Pamplemousse     |     Pippa & Peach     |     Homebody