Garment Care & Maintenance
Washing, Drying & Ironing
Like prescription drugs, always read and follow the label. More than once I have ruined a garment by not following the washing instructions correctly, and one time I ruined a white t-shirt by accidently washing it with colours that were not colour-fast (see Definitions). I had to replace the t-shirt – thank goodness it wasn't pricey. Beware of reds!
Not every garment of the same fabric has the same care instructions. Usually silk – a natural fibre – is dry clean only, but many brands now make washable silk. On the opposite side, polyester, which is a man-made material, is usually wash at home but depending on the nature of the garment, fabric blend, colour, etc. a lot of polyester is dry clean only. Hence, the label is so important.
A lot of the time, the labels show only the symbols and not the words. This is especially true of international shops. If you don't know what the symbols mean, you can easily find it online. Disclaimer: every so often the label is just wrong. I recently had to return a blouse that I really like because it shrunk and deformed so much in the wash
I hang a lot of my clothes to dry. I even hang my sheets! (I like crisp sheets). I use a folding clothes-drying rack. They are easily available in department and bed & bath stores, as well as online, and they are relatively affordable. They are not particularly large. They are supposed to be compact, after all, to accommodate the fact that we tend to live in smaller dwellings now, like condos, so you may have to plan your washing cycles. Look for one with thicker rods so as not to leave visible lines on the garment. Things like shirts or other tops can also be hung using clothes hangers so as to allow the garment to maintain its shape.
I hate ironing, and I'm sure many of you do too. So a couple of years ago, I bought a small steamer. Does it do the same job as an iron? No… especially on heavier fabrics or fabrics that crease a lot (like linen, cotton, canvas), but it's good for light weight fabrics to get out fold lines and closet wrinkles. It's also good for really delicate fabrics that may burn with an iron. If you're someone who irons immediately after washing and line drying, stick with the iron. I find that the steamer doesn't provide a constant stream over longer periods of time, at least for me. Mine is good for maybe 10-15 minutes (1 or 2 articles of clothing).
Classy tips:
Cotton, denim included, tends to shrink so I recommend hanging to dry.
Spandex loosens in the dryer (a lot of people don't know that) so hang to dry. Applies also to active wear.
Use gentle cleansers for delicates especially, but generally avoid fragranced and/or harsh soaps and bleach. Select liquid over powder – it tends to rinse better esp. given that most washing machines now are high efficiency (meaning they use less water).
Undergarments, including bras, lace panties, pantyhose & tights, and shapewear, should be hand washed and hung to dry. It goes without saying, but I've said it anyway.
A note about stain removers: I do use oxygen enabled stain removers from time to time. They are helpful in removing food stains, especially oil splashes, and colour transfer from one garment to another (think white top with dark denim jeans). Once, I even managed to get beet juice out of my white jeans!
Storage
I've got a confession to make. I live in a 2-bedroom condo with 3 closets (including a small walk-in) plus a coat closet, and they are all pretty much full! And I have a chest of drawers on top of that! In my defence, a lot of the space is taken up by shoes. Is that really a defence though…? I digress. Back to the matter at hand… storage. Different types of garments should be stored differently: what should be hanging up vs. what should be folded on shelves or in drawers?
Hanging
Dresses that are not stretchy, or if they are stretchy, they have built-in hanging straps. Don't cut those things out, or if you do, keep them and safety pin them back in for hanging your garments. There is a reason for them to exist.
Shirts and other non-stretchy tops
Suits, jackets, and blazers
Dress pants, preferably folded according to the pressed crease or pleat on pant/skirt hangers (the ones with clips)
Skirts on pant/skirt hangers
Jeans, folded at the crotch (meaning pant legs together) and hung over wooden clothes hangers to avoid fold lines. P.S. please don't hang jeans like dress pants – like they have a crease or pleat. They don't.
Formal wear, including evening gowns and cocktail dresses
Folded
Active & athleisure wear
Tops, tank tops, t-shirts
Knits of any kind, such as sweaters
Summer dresses (optional if you don't have enough hanging space)
Pretty much anything stretchy, especially items that are heavy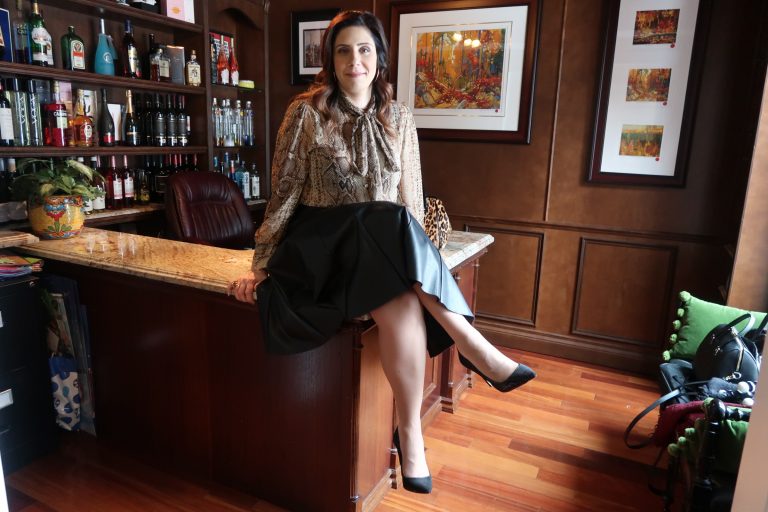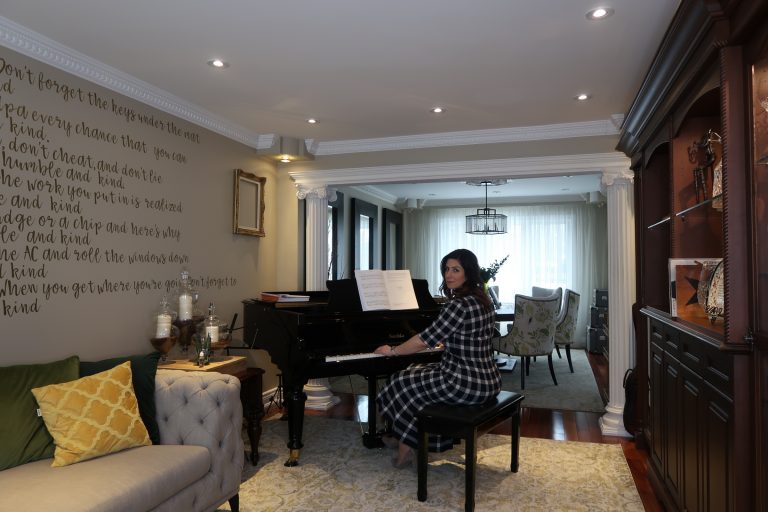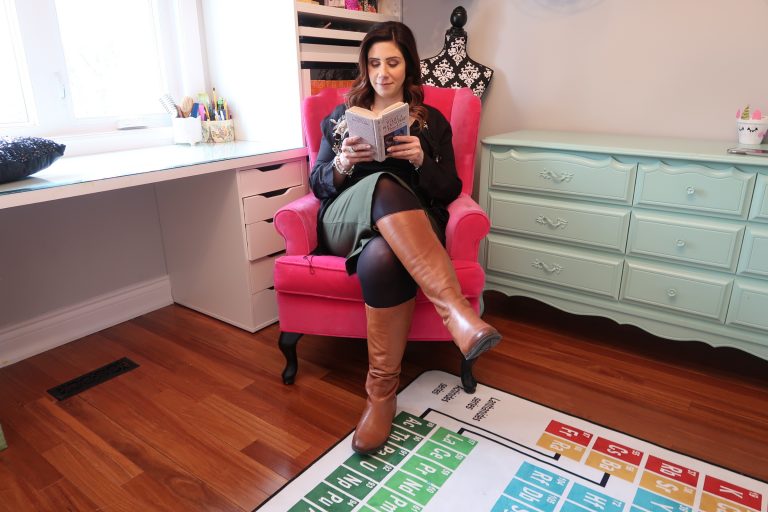 Classy tips:
Use garment bags for formal wear or anything delicate (like lace or chiffon). Leather, suede and furs should be stored in fabric garment bags (not plastic). Secret tip: use old pillow cases as make-shift garment bags for leather & suede by cutting an opening in the closed end of the case.
Padded or shaped bras should be stored standing up along the bottom edge or lying down with the cups facing up, rather than folded at the centre, cup inside cup, in order to keep their shape. Lace or otherwise soft bras can be folded in the centre.
Use consistent hangers, either wood or velvet (no wire). They are a little pricier but they hold the garment better (sometimes even two on one hanger). Look for non-slip where you can. Shopping tip: these are often available at off-price retailers at significantly reduced cost.
Store shoes in boxes if you have the space. It keeps them clean and lasting longer. Personally, I use the clear storage boxes whenever possible so I can see what's inside. After all I do have over 100+ pairs of shoes. The storage boxes are available for relatively little cost, usually $1 or $2 each. Crafty tip: if you want to keep the original box, take a photo of the shoes and stick it to the outside.
(*As an Amazon Associate, I earn from qualifying purchases).