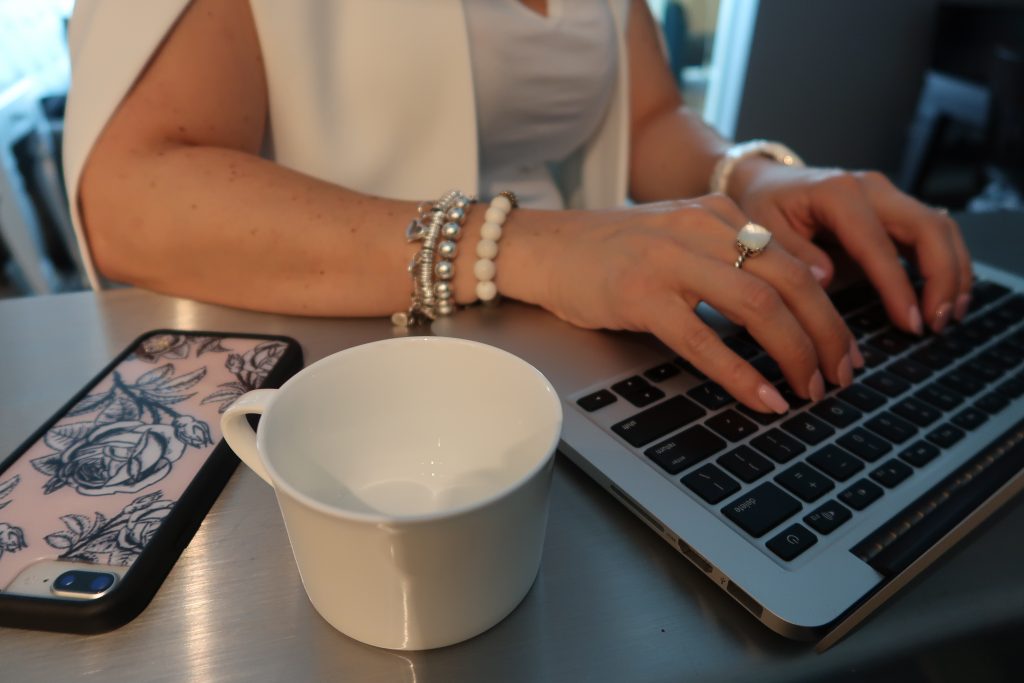 White Shirts & T-shirts
White shirts & t-shirts are a staple in any wardrobe. I cannot tell you how many times I have struggled with an outfit and The White Tee came to the rescue. Because white is, well, white, you should have multiple options of varying styles/cuts for each season: long sleeve, short sleeve, mid-lengths, v-neck, embellished. I recommend the same for black tees, and then fill in with a few colours that complement your wardrobe. White shirts and t-shirts should be replaced often (at least annually) to avoid yellowing.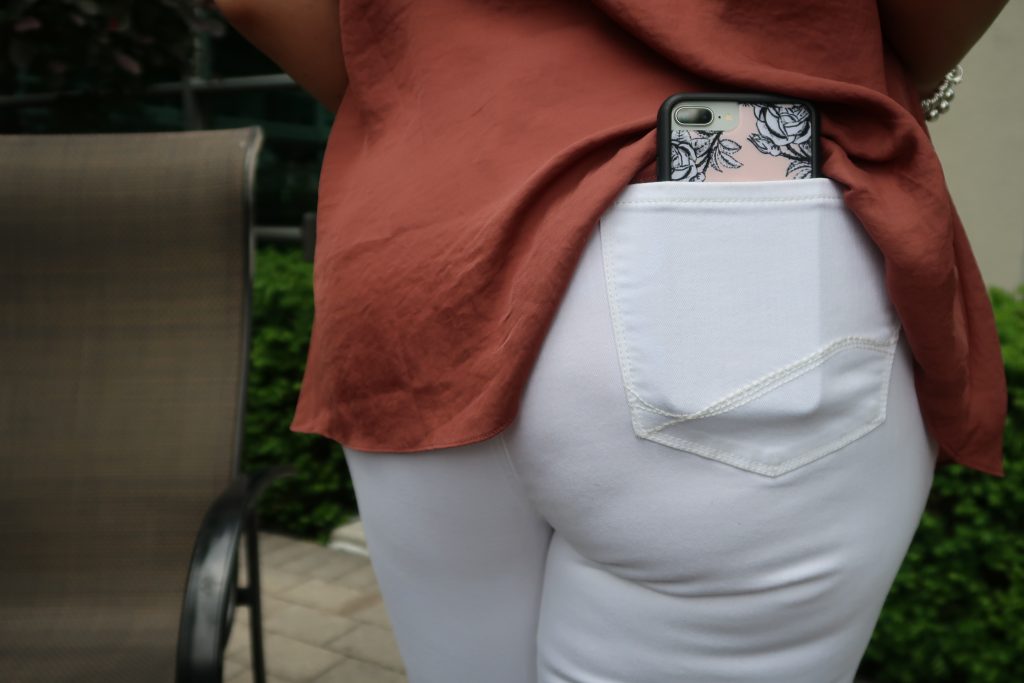 Jeans
The best and worst item in a wardrobe. Best because the right pair can make you feel like a million dollars. Worst because finding the right pair can be challenging. It's wise to have a few options in this category as well, including style, cut, wash, colours (white is for summer only). Darker washes tend to be dressier than lighter or faded washes. I strongly recommend against styles that are heavily faded on the thighs, as they tend to be unflattering. For sure, I recommend a good pair of dark wash jeans with no visible stitching or top stitch and a straight-leg cut. It's a classic style and can be dressed up or down so that makes them versatile.

Jeans with a little stretch are best, I find. Too much stretch and they don't wear well (meaning they won't last as long). No stretch and they loosen around the butt and knees as you wear them through the day without "bouncing back". Over time, this loosening becomes permanent and they start to look sloppy.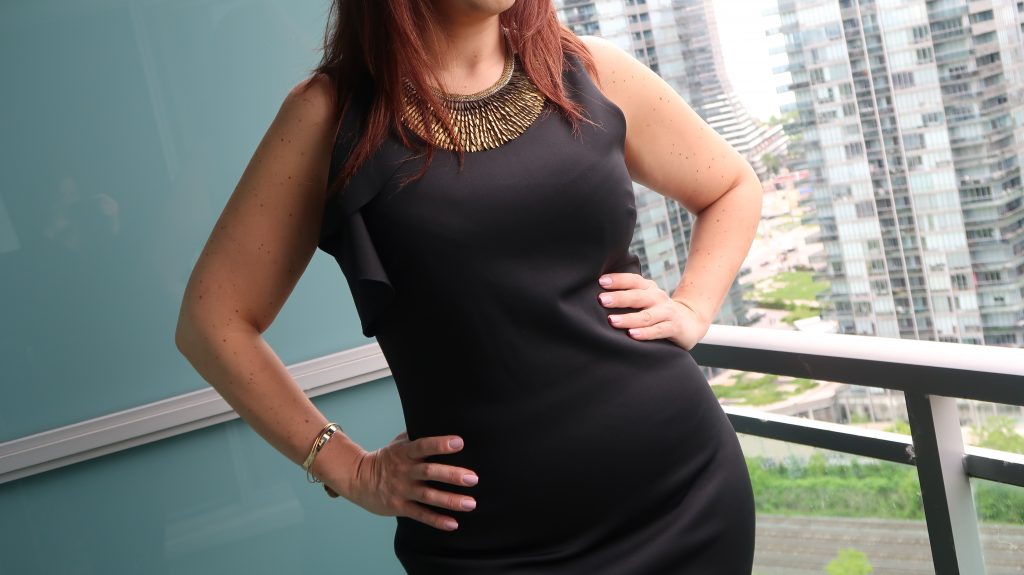 Little Black Dresses
Yes more than one. Skirts too. A good go-to option when you're having one of those days. Good to have a few options for each season, varied from casual to dressy. Grey is a good alternative too and my personal preference for casual affairs. For added interest on a simple item like a black dress, look for pieces with some embellishment: frill, peplum, beading, puffy sleeves... Stay tuned for posts on styling and accessorizing an LBD!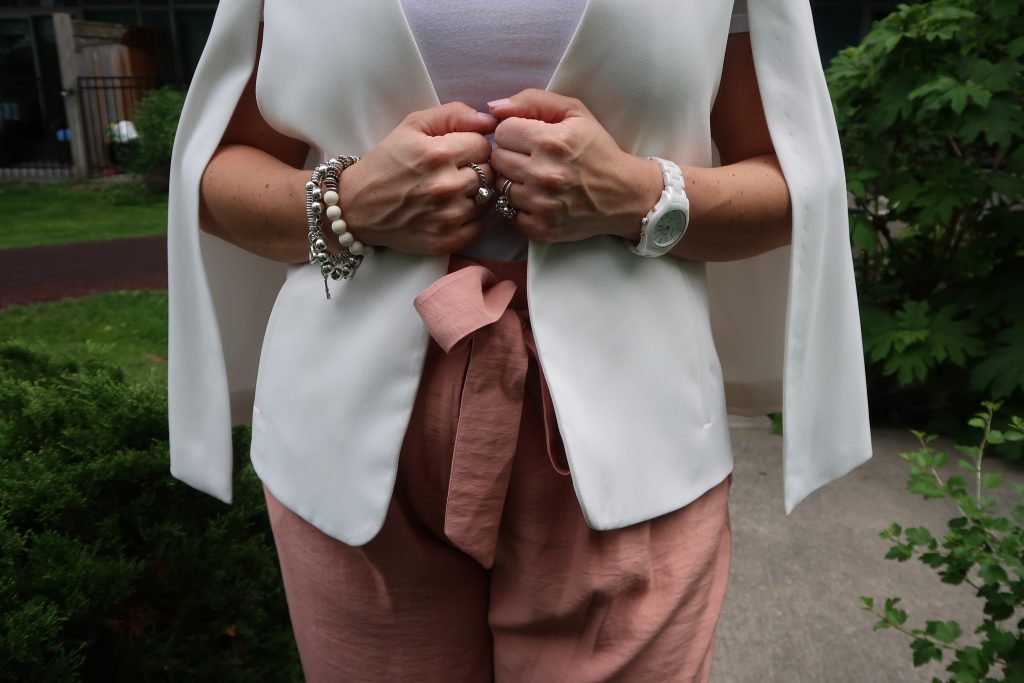 Blazers
It's good to have a couple jackets and blazers. As I get older, I find them more and more useful, not just for office attire, but also for weekend wear. Blazers can also be used for layering in spring and fall with capes, scarves and wool vests. They don't necessarily have to be paired with matching pants, skirt or dress as part of a suit. In fact, most of my blazers are separates, meaning I don't have a matching bottom. I recommend at least one black (two if you can afford, in different styles), one brown (maybe leather - good with jeans), one in a light colour and fabric for warmer weather (think creme, heather grey, or blush). Look for pieces outside the "standard". Mix up the style with the collar, sleeve, length, fasteners (i.e. buttons, zipper, hook)...